Navigation
Your Perfect Yoga Companion Yoga mats play a crucial role in any yoga practice, serving as a foundation for poses and helping improve the overall experience while reducing injury risks. With a diverse range of yoga mats available, each offering unique features and benefits to cater to various yoga styles, there's a perfect mat for every yoga out there.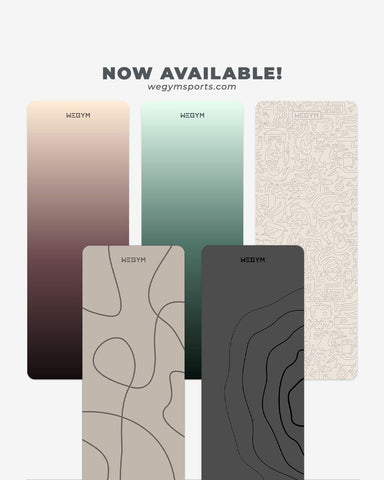 The Ideal Yoga Mat
Selecting the ideal yoga mat is essential for achieving a successful practice, as it provides stability and prevents slipping, while its texture and thickness dictate the comfort level. In terms of sustainability, the eco-friendly options available include natural rubber and rubber yoga mats. Additionally, suede mats offer superb grip and comfort, while rubber mats are known for their durability and affordability. No matter your skill level, the perfect yoga mat ensures utmost comfort and a rewarding practice session.
Non-slip Yoga Mat
Ensuring Stability and Safety A non-slip yoga mat is an excellent investment for yogis, especially those who practice hot yoga or sweaty yoga. The mat texture and material are essential factors that influence the anti-slip feature of the yoga mat. Suede yoga mats, rubber yoga mats, and natural rubber yoga mats are popular choices for non-slip yoga mats. Also, you can check this article to learn about yoga mats of natural rubber.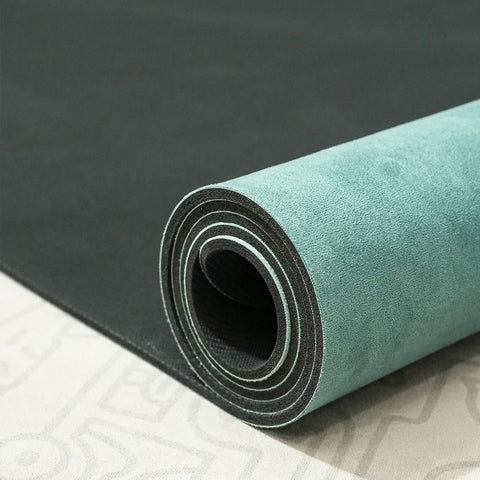 Mat Texture - Finding Your Perfect GripMat texture is the key to finding your perfect grip on a yoga mat. The texture of a yoga mat directly affects its resistance to slipping and sliding. A rougher mat texture creates more traction and a better grip, while a smoother texture provides a more comfortable feel. Suede yoga mats and natural rubber yoga mats are known for their excellent mat texture.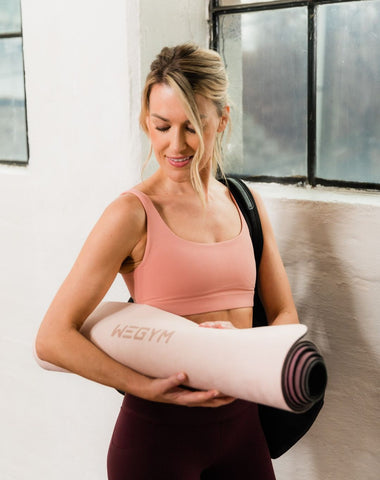 Suede Yoga Mats
Suede yoga mats are one of the most luxurious mats you can choose for your yoga practice. They offer excellent grip through their suede-like surface, and they feel soft and comfortable under your feet. They are also easy to clean, making them perfect for yogis who want a mat that looks great and performs well.
Rubber yoga mats
They boast natural rubber or recycled content that's great for people who want to cut down their carbon footprint. You'll also love them for their resilience, coziness, and exceptional hold. For the nature lovers, a rubber yoga mat made of natural materials is the way to go. They're environmentally safe, biodegradable, and composed of sustainable components. These mats offer an excellent grip and cushioning, making them perfect for both starters and seasoned yogis. To sum it up, choosing the right yoga mat impacts your practice significantly. Preferences such as texture, grip, and style, as well as your ecological impact, can shape your decision. Whether you opt for suede, rubber, or natural rubber yoga mats, be sure to pick the perfect yoga buddy.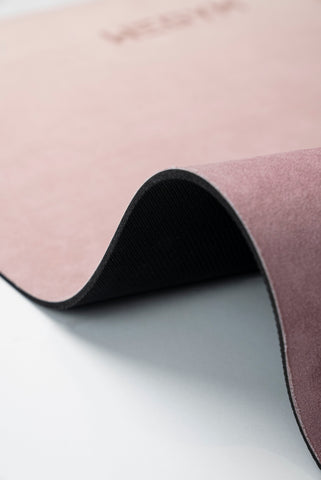 WEGYM yoga mat series products are not only non-slip but also made of natural rubber, which provides a firm grip and makes you safer when exercising-environmentally and skin-friendly material, non-toxic and tasteless. Using odor-resistant materials can increase the longevity of your yoga mat. A simple solution of detergent and water on a cloth can help you easily clean your mat. With a weight of only 2.8 kilograms, this yoga mat is easy to store and transport, measuring at 71L X26W, perfect for lying down and stretching. Take advantage of its odor-resistant properties, making for a long-lasting mat, and use a damp cloth and detergent solution to keep the mat clean. With its lightweight and compact size, this mat is both easily storable and transportable.
Two materials and five colors are available in two all-natural rubber texture series and natural suede rubber skin-friendly series, 4MM comfortable thickness and 66CM widened, which can protect joints and provide more flexibility during exercise. Click here to view more.
And also, we have an intelligent jump rope that has four jumping modes to choose from and can record your workout data. Here's the pros:25°Ergonomic handle design for the smooth jumping experience; PVC wear-resistant rope with steel-wire core guaranteed for 3 million reps; Curved LED display screen visible in direct sun; Ultra-precise sensors to track reps and calories burned;4 Jumping modes for different workouts; Mobile app includes workouts and tracks your progress.Click here to view more.
Read More