WEGYM Rally X3 Pro App Connected Smart Resistance Bands Tested
Resistance bands are wonderful fitness tools that you can use anywhere to exercise. Just like other fitness devices, they are getting smarter all the time. The Rally X from WEGYM was already one of the smartest resistance bands we had tested. The Rally X3 Pro takes it to the next level. This is an adjustable set of resistance bands (10 to 110lbs) with a LCD display to show your stats. It also has a training app with thousands of training minutes to help you get the most out of them. The good people at WEGYM were kind enough to send us a unit to review. Let's see how these work:
The Rally X3 has many similarities to the Rally X bands but is smarter. The package comes with wrist and ankle bands, door and object anchors, grips, and a convenient carrying bag. You also get a USB-C cable to charge both units. One of the bands has a gorgeous LCD display that you can use to start a workout, calibrate the band, change settings, and view your stats. Before getting started, you want to make sure both units are charged. You also need to download the WEGYM app to link the bands.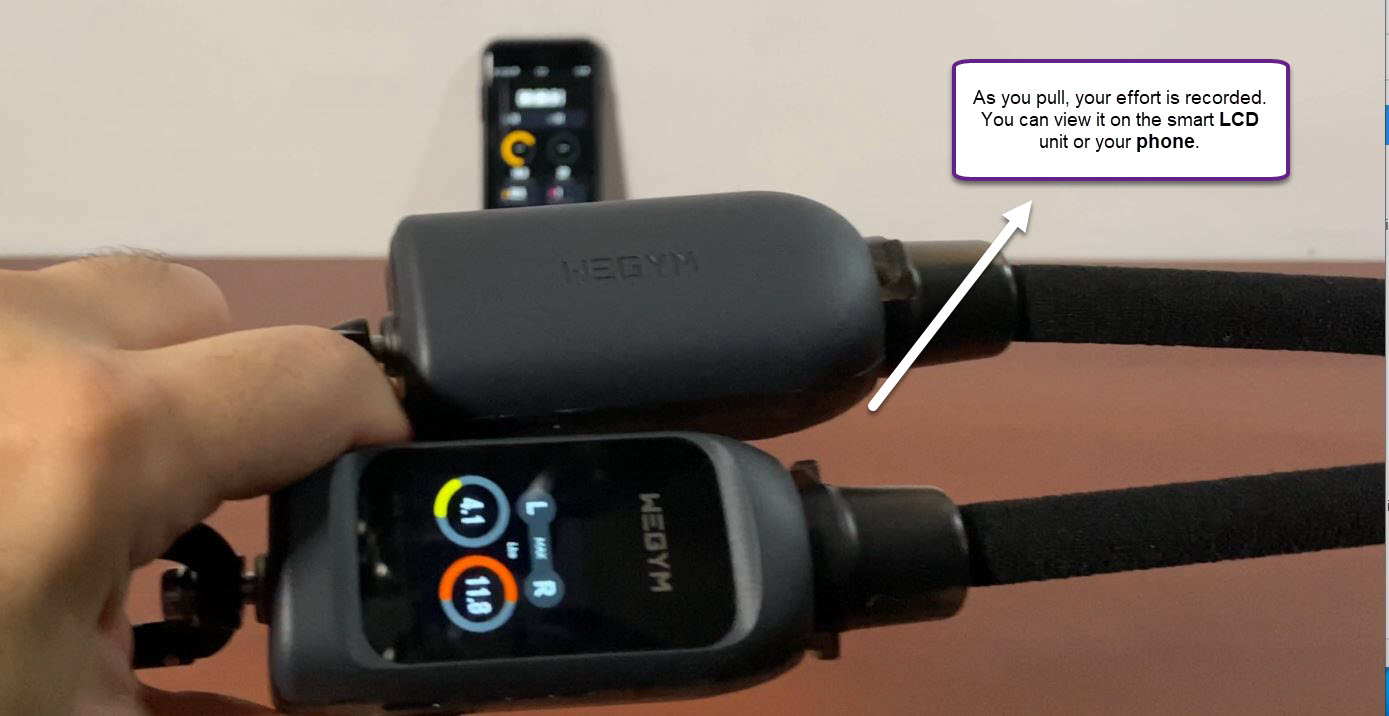 In order to pair the units, you simply need to press the power button and hold for 3 seconds on both units. The light indicator will tell you if anything is wrong. Once both bands are connected and paired to your phone, you are ready to exercise. The Rally X3 Pro bands register the amount of effort you put in to keep you honest. You can exercise at your own pace or follow one of the routines included in the app.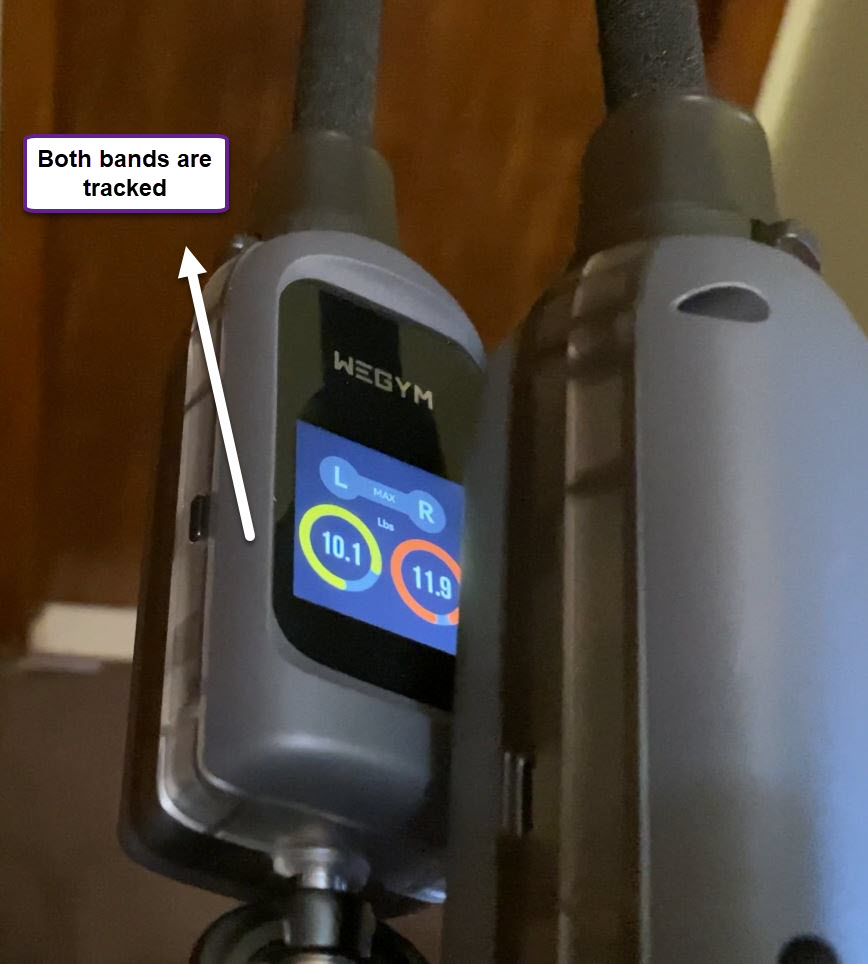 The door anchor lets you exercise in any room. The object anchor is also pretty easy to use and can be secured to heavy racks, trees, and outdoor fitness equipment. What's neat about these bands is you don't need to have your phone in your view to keep track of your moves. The resistance adjustment mechanism is pretty similar to the previous model. You can activate it with a simple push.
The companion app has hours of workouts with 250+ moves to target all parts of your body, including your legs, chest, core, and shoulders. You can use it to create a personalized workout program based on your fitness goals and needs. The moves are demonstrated at a comfortable pace, so we had no problem keeping up.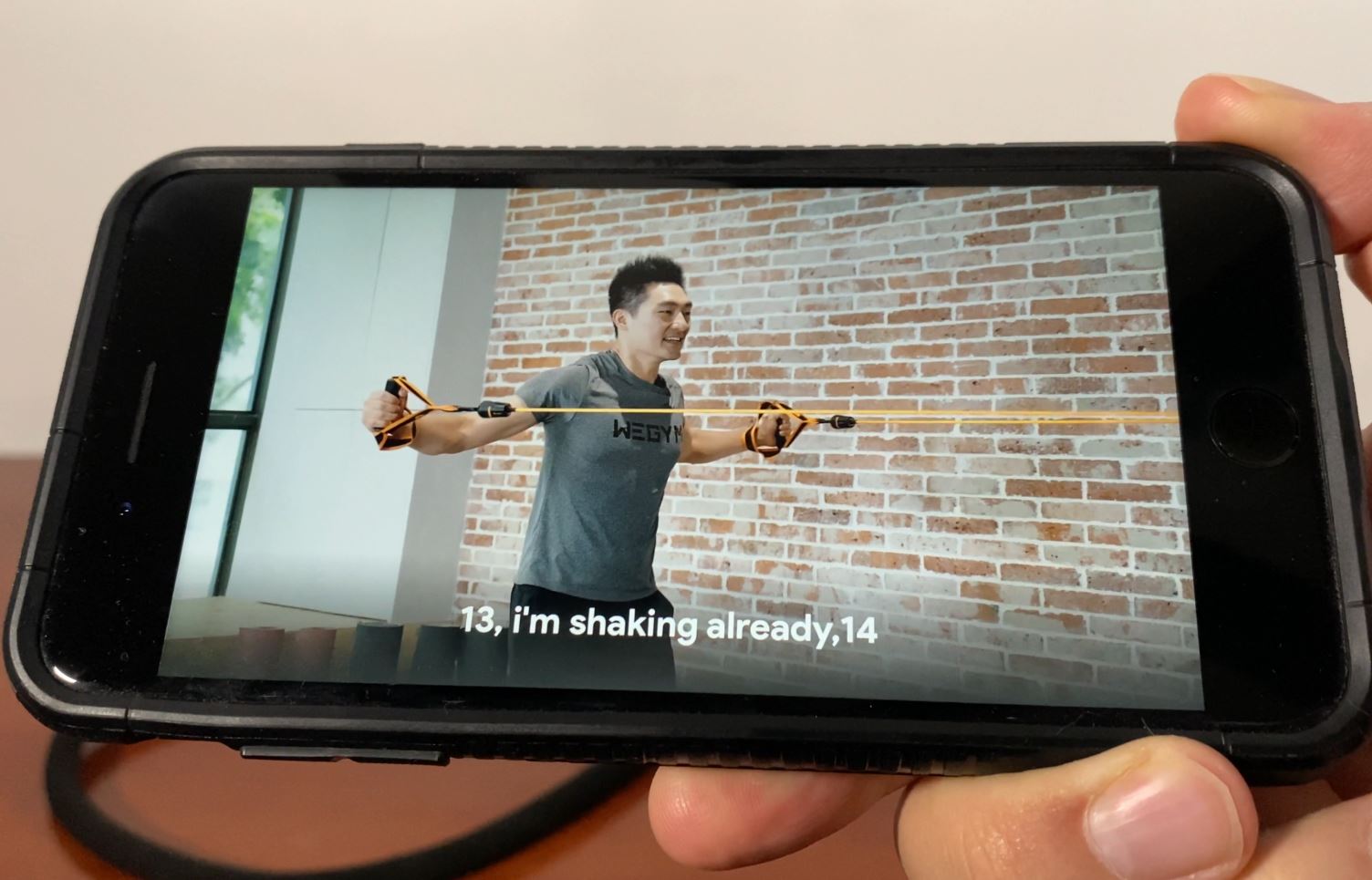 What sets the Rally X3 bands apart from the rest is not only their smart features but versatility. You don't need a large space to work your entire body. You can use these to replace dumbbells, rowing machines and other exercise tools. These are great for yoga and dynamic stretching as well.
As you pull on these bands, your effort is registered on the display and app at the same time. You can use the LCD display to pause or stop your workouts. It is also possible to change language, brightness, and other settings. The X3 Pro bands have a high strength carabiner for a safe workout. I weigh around 230lbs and had no problem using these bands indoors and outside.
Overall, we found the Rally X3 Pro bands quite fun to exercise with. They have a lightweight design and can easily fit in a tiny bag. The object anchor is pretty secure. You will just need to make sure you wrap it around something that can handle the load. If you already had a previous generation WEGYM smart resistance band, you can use the same account to link the X3 Pro set. The addition of the LCD display is a nice touch that makes exercise tracking with these bands a whole lot easier.Many people will strive to train "muscles of large muscle groups", but ignore the importance of "muscles of small muscle groups".