Revolutionize Your Home Workout With Minimal Equipment and Smart Fitness Tech
Home Workout With Minimal Equipment and Smart Fitness Tech
The pandemic has taught us the importance of staying fit and active without needing the need for a gym. With so many people working from home, at home fitness is becoming very popular. It makes so much sense to live a healthy life and exercise right from the comforts of your own home rather than drive to the gym.
Unfortunately, not everyone can afford to buy big workout equipment and weight stacks for their house and many simply do not have the room for it. Traditional workout equipment tends to be heavy and takes up a lot of space.
Thankfully there is another way. Thanks to the latest in smart fitness tech, you can use minimal equipment and achieve your fitness goals. This is where WeGym Rally X resistance bands come in. These resistance bands allow you exercise from the comfort of your home.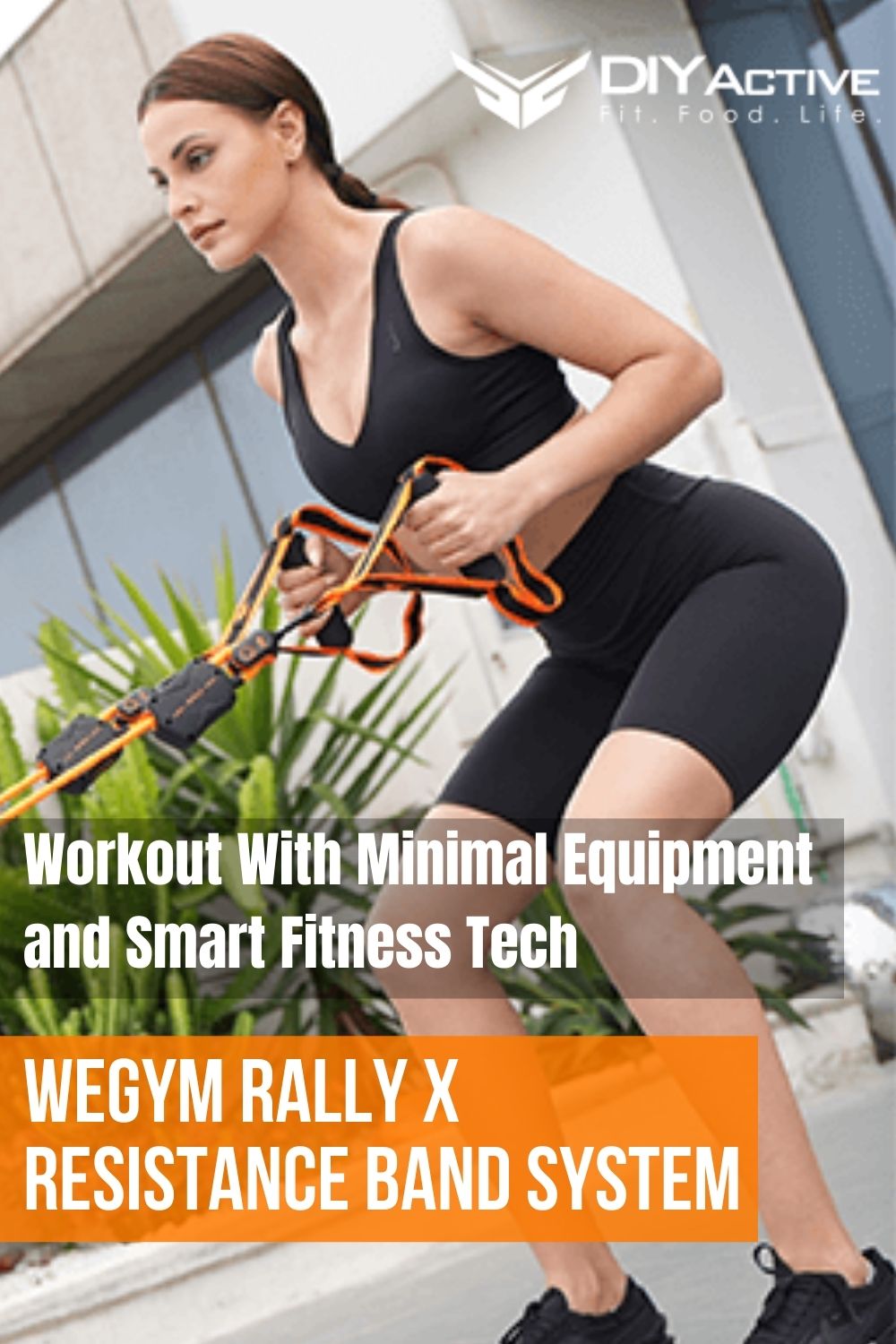 What is WEGYM Rally X System?
Based in California, the WeGym system is a portable and lightweight gym system that consists of smart resistance bands with AI technology that gives you real-time feedback on your exercises, including calories burned.
It comes with several detachable accessories, allowing you to get a full-body workout whenever and wherever you are. The other half of WeGym's product is its intuitive app that acts as a real-life personal trainer, guiding you throughout your fitness journey and recommending courses to take.
Why Use WEGYM Rally X Resistance Bands?
The WeGym resistance bands may appear intimidating at first glance but using them is a piece of cake. The system can attach to several things around your house including door frames or structural poles. They can also attach to your wrists and ankles (wrists and ankle cuffs) as well if you do not have access to a pole.
Weighing less than 2.5 pounds, the bands are light, easy to store, and convenient to carry on the go (mesh bag included). Want to take your workout outside or want to exercise while at that business conference? The WeGym's Rally X bands are convenient and make the perfect travel companion.
The system is also water-resistant with an IP54 rating, meaning if it is drizzling, raining or you spill your water bottle on it, you can still use it hassle-free. The sporty and sleek design gives it that practical edge. While the orange and black color makes it stand out from the rest.
To ensure you enjoy your exercises, it comes with ergonomic handles improving the grip. The spongy handles enable seamless absorption of sweat mitigating slipping when doing your stretches.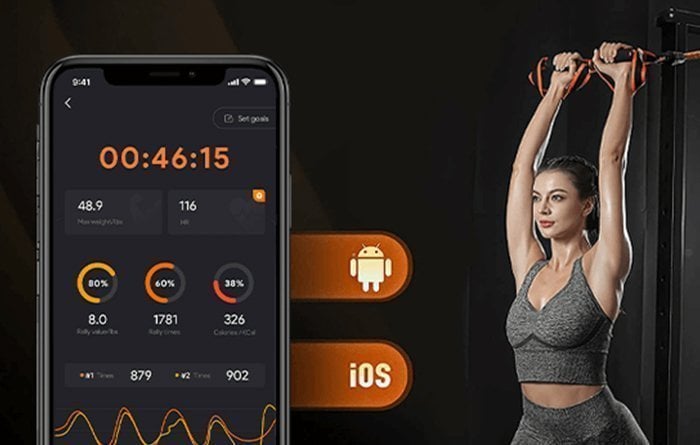 While the bands themselves are top-notch, being able to record your reps and workout data has never been easier. The WeGym uses the Rally X app to monitor your progress. All you need to do is to download the app on Google Play Store or App Store.
Then ensure your bands are fully charged which can take anywhere from 2 to 3 hours. Finally, pair the resistance bands with the app and you are on your way to a great workout. Super straightforward, right?
The app really unlocks the power of the WeGym system by not only recording complete workout data but also providing custom workout plans and progress updates. It also comes with several good tutorials to ensure you are using the bands appropriately.
As with most things in fitness, it's about the proper execution of the exercise. The tutorials help you become comfortable with the system so you can focus on the form and not worry about proper band usage.
With the integrated smart fitness tech, you can know how many calories you have burned, what reps are done, and how near you are to achieving your goals.
It also includes recommended courses and workouts to help guide you, but you can also customize them to suit your fitness needs. The app also provides recommendations based on your fitness level.
Once paired with the Rally X app, it is time to get started. As we mentioned earlier, you can use either a door, a stationary pole, or use the ankle and wrist cuffs to use your body as anchor points.
For the door, ensure there's enough clearance below or over the door and slide the anchor strap from the opposite side. For best results, let the handles be on the "pull side" of your door. This way you can pull as much as want without opening the door.
If you don't want to use a door, find a sturdy pole, wrap the anchor around it, and tie a knot through the provided cutouts. There are several cutouts so you can choose the ideal length.
It's not rocket science. Just make sure you find solid structures to connect to and you will be on your way to a great workout.
The WEGYM system is loaded with features to ensure you get a quality workout, every single time. Here are just a few of them that we wanted to include:
Bluetooth connectivity: This allows you to use the resistance bands remotely. For example, if it is raining, you can place your phone on the veranda, perform your workout, and still track your progress on the app.
USB port: You can charge the bands using any USB device. Be it a USB-A adapter or a power bank.
Auto sleep mode: With this mode enabled, you can preserve battery power.
Long-lasting battery: The robust battery can last up to 42 hours with 2 hours of charge.
Overall, the WeGym Rally X system offers excellent performance. While all new pieces of fitness equipment seem daunting at first, every step is well-documented on the Rally X app. From tutorials on how to use the bands to examples of exercises to easy-to-understand progress tracking, this system is great for beginner and experienced fitness enthusiasts alike.
If you want to start your fitness journey without going to the gym or buying expensive machines, do yourself a favor and check out the
WEGYM Rally X
resistance band system. You'll be glad you did.