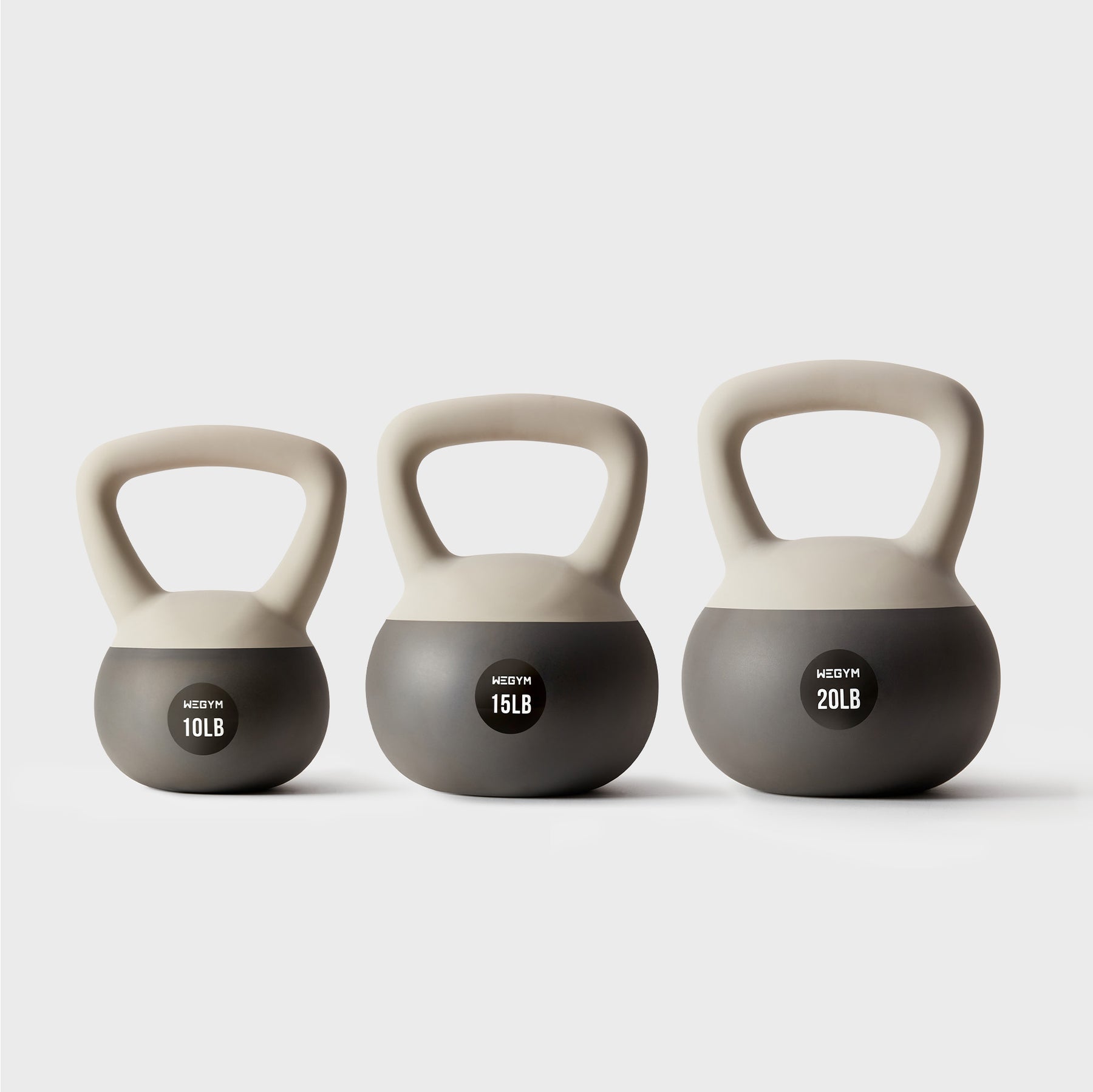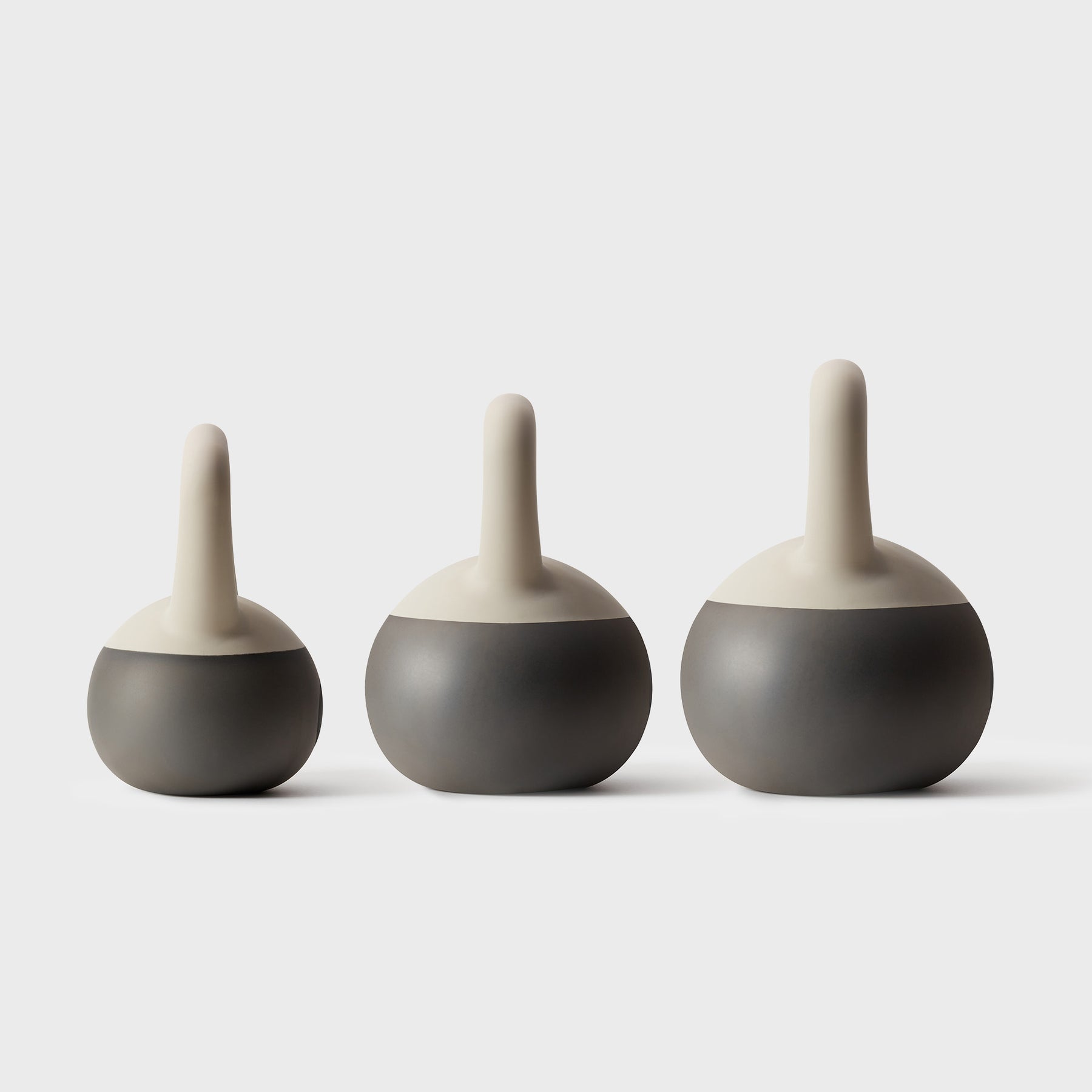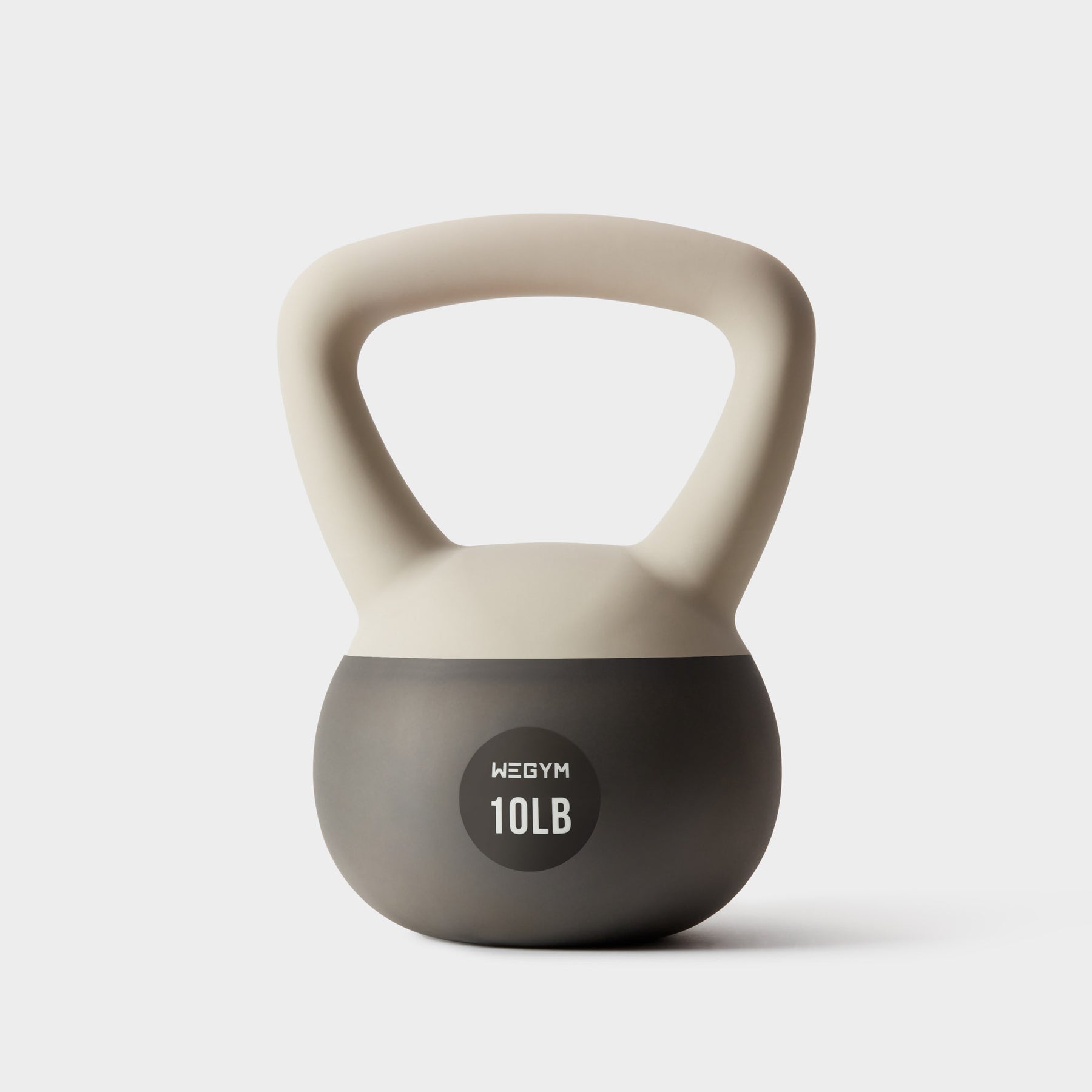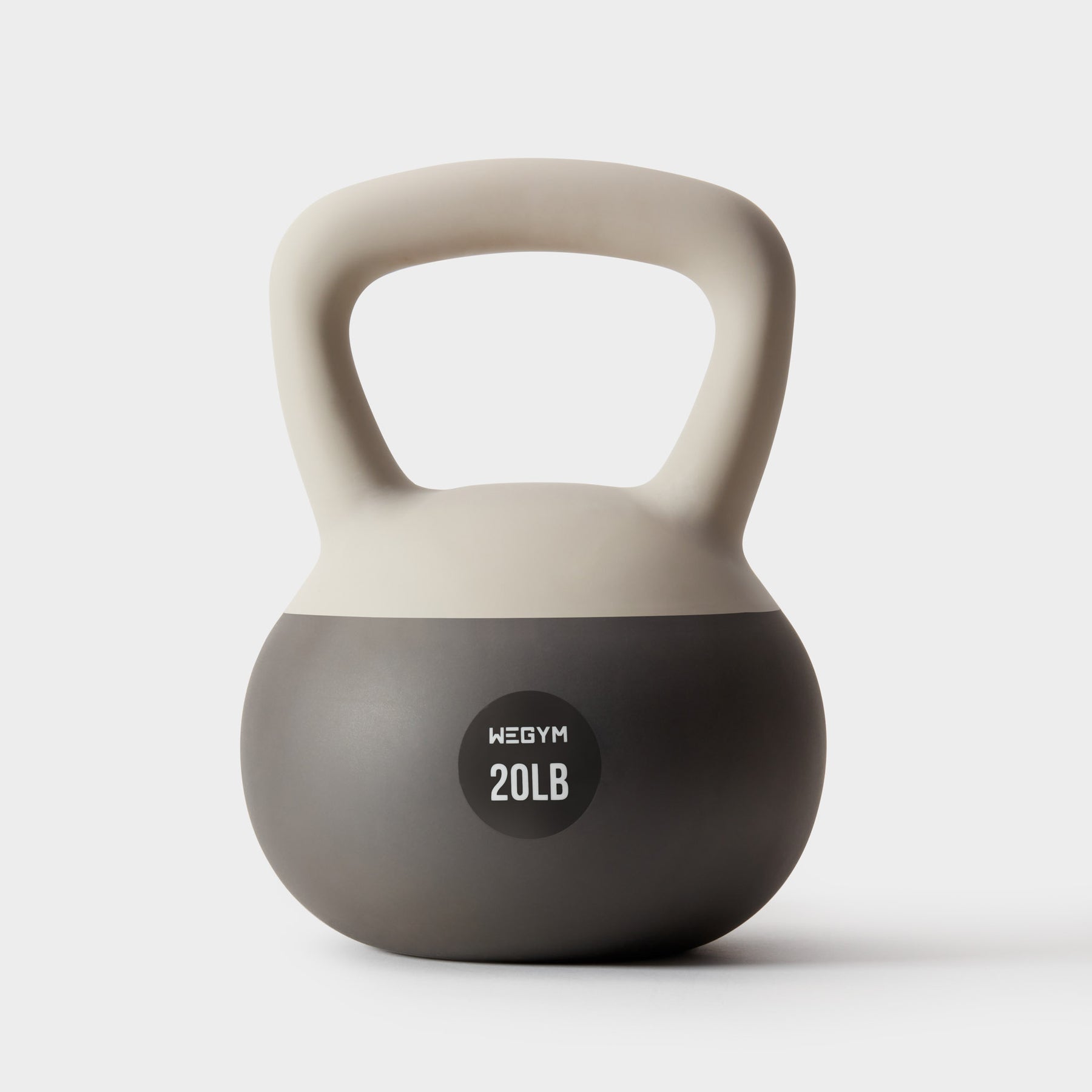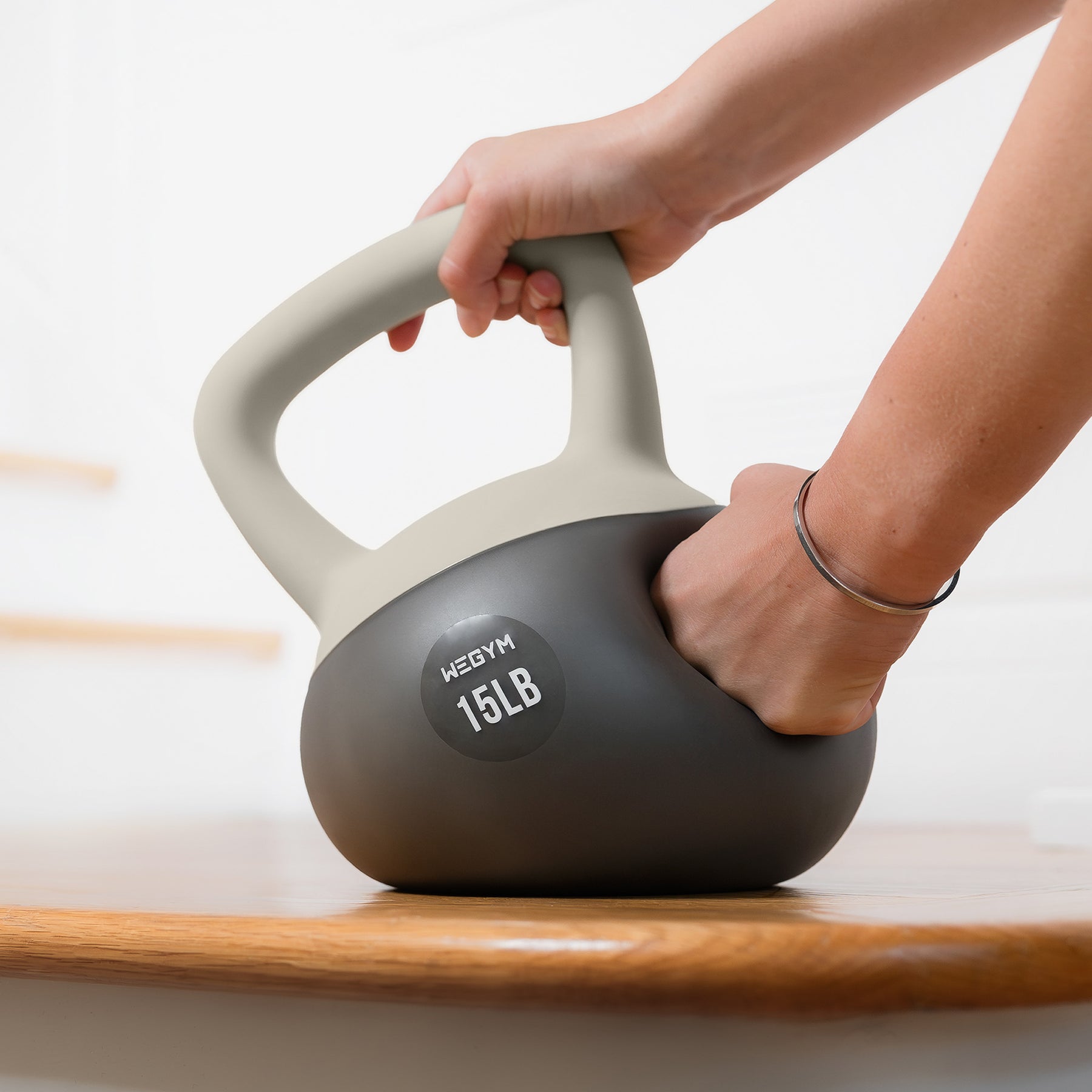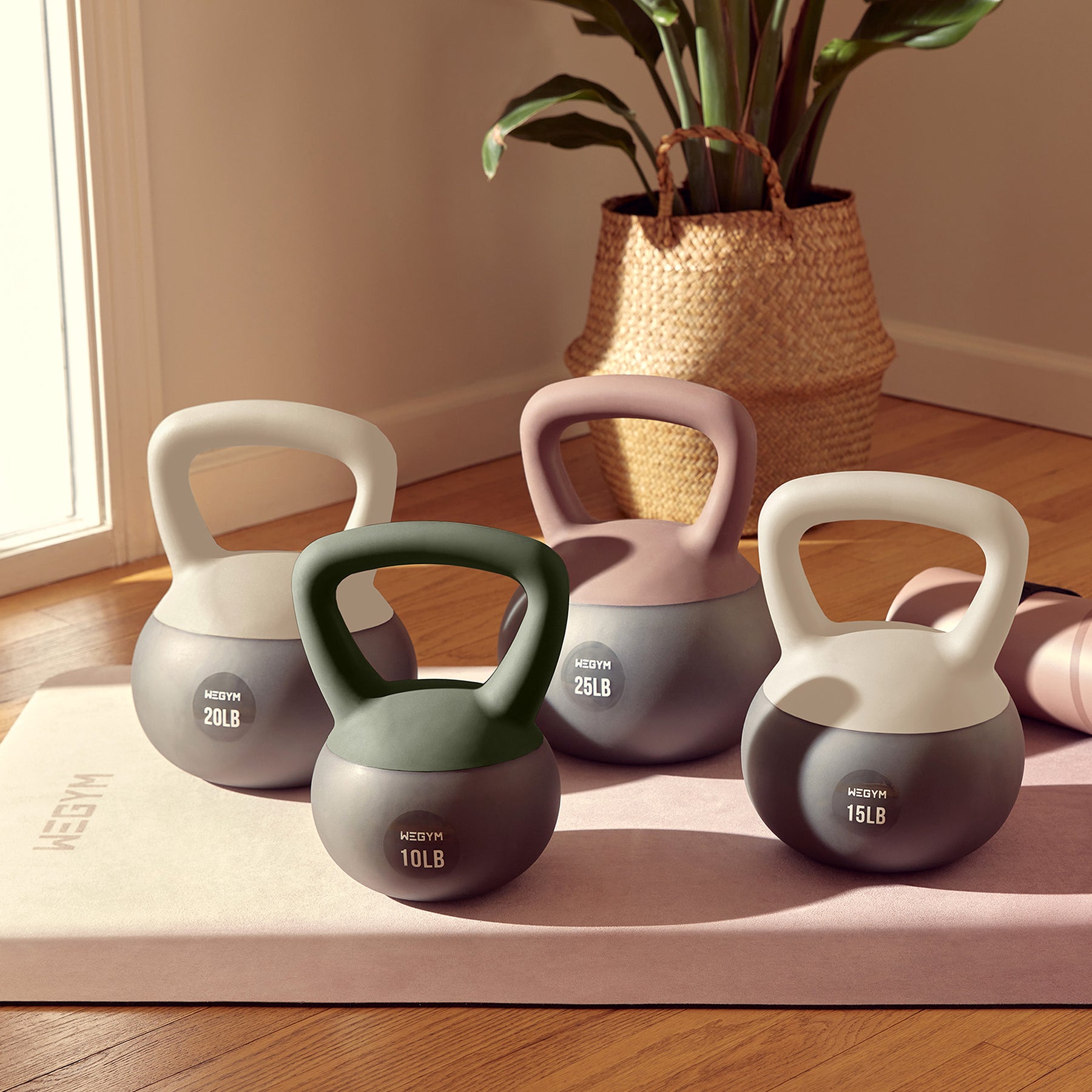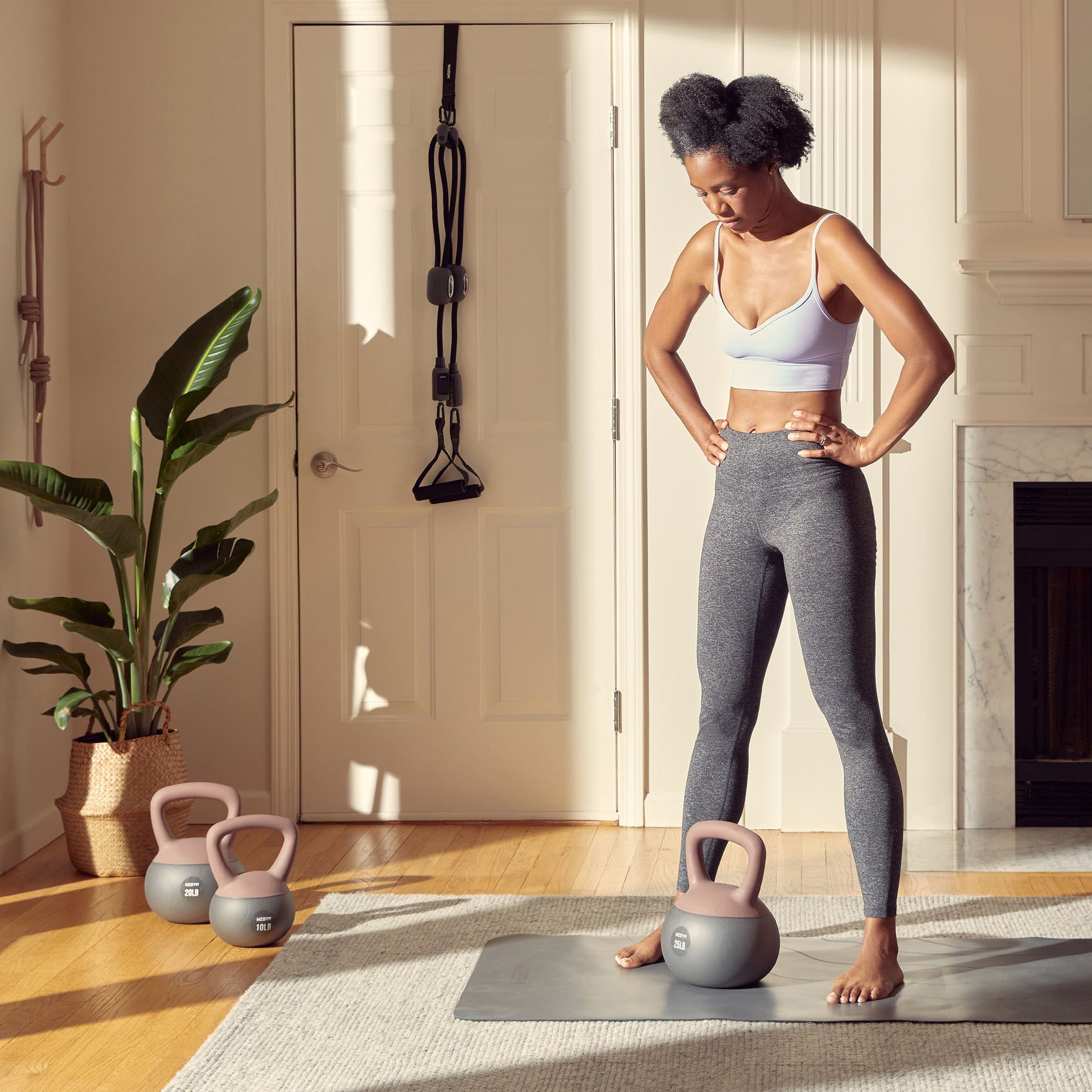 Soft Kettlebell Set - 10, 15, & 20 lbs - Sandstone
Available in 10 lbs, 15 lbs, 20 lbs, & 25 lbs
Sets of 3 kettlebells include one 10 lb, one 15 lb, & one 20 lb
Color options are Rose, Forest, & Sandstone
Cushioned PVC Base filled with fine steel sand
Extra-wide, anti-slip handle
Super durable, scratch & scuff resistant
No Damaged Floors or Injured Feet
Our soft kettlebells have a cushioned PVC base that will not damage your floors or hurt your feet if you drop it. The cushioned base is filled with fine steel sand (0.2-0.5mm) which quickly absorbs and disperses on impact, protecting you and your surroundings.
Wide-Grip, Anti-Slip Handle
Our soft kettlebell's anti-slip handles are extra wide, allowing for a comfortable two-hand grip. The handles are made of smooth, high-quality PVC that feels secure and comfortable to hold, even when wet. You can do more reps and have more controlled movements without worrying about drops and spills. 
Beautifully-Designed for Home Workouts
Our soft kettlebells are safe and gentle enough to use around kids and pets. They will not damage your floors, furniture, or other fitness equipment and can be left out between workouts. And with three beautiful color options (Sandstone, Forest, and Rose), WeGym soft kettlebells will compliment the style and aesthetic of your home's decor.
Comfortable, Irritation-Free Exercises
The smooth PVC handle and soft base are comfortable to use in front rack exercises, shoulder rack exercises, and other lifts where the kettlebell is in contact with your skin, hands, wrists, shoulders, and legs. Also, the wide, anti-slip handles and secure base make movements like push ups, goblet squats, and other grip variations feel comfortable and secure.
High-Quality & Durable Materials
The PVC material used in our soft kettlebells is smooth and gentle but incredibly durable. The material is scratch resistant, scuff resistant, and will not get damaged from drops and hard impacts, even from overhead.
All the Benefits of a Traditional Kettlebell
Our soft kettlebells can do anything traditional iron kettlebells can do, just without the damaging side effect. Our soft kettlebells are stylish, durable, and suitable for fitness enthusiasts of any level. From beginners to advanced athletes, our soft kettlebells can be used for swings, squats, lifts, HIIT, CrossFit, and intense strength training.
Sustainably Made
WeGym soft kettlebells are made with environmentally-friendly, raw materials that have passed all US safety and sustainability inspections and certifications. Feel good about the products and brands that you partner with.